About us
Polidomes International is located in Poland and has been in operation since 2008. We are recognized worldwide as a premier manufacturer of geodesic structures and dome tents.
Polidomes International owns the latest in high quality production equipment which enables us to manufacture geodesic domes of all types and sizes. The entire manufacturing process takes place in-house which permits us to control every detail of production from planning and design on through setup and delivery. This start-to-finish process assures every geodesic structure we produce will be of the highest quality and available at unbeatable prices. Thanks to our more than 10 years of design and engineering experience, state-of-the-art software, our own HF and hot air welding machines, Polidomes ensures precision, quality and optimal performance of all our dome structures.
We are the only company in our field to make 99% of our products ourselves, with our own employees and our own production equipment.
We are a skilled, professional and international team providing the highest level of service, reliability, and integrity. As we know that functionality, ergonomics and economy are invaluable in marquee design, we craft each product with the needs of our clients in mind.


100% handmade

10 years on market

World class experts

Leader of the market

Awards winning

World access
Helping our customers being more successful, that's what we are about.
If we make only the best, we help you make only the best.
Events are our passion!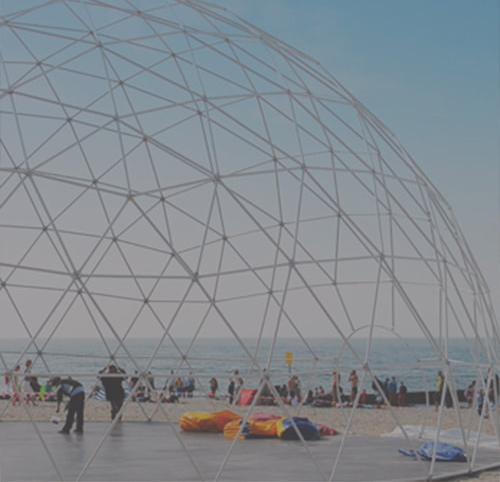 Manufacturing
We manufacture all types of spherical structures including the steel frame and HF welding of the PVC cover. All geodesic structures we offer can be easily customized to meet any individual needs.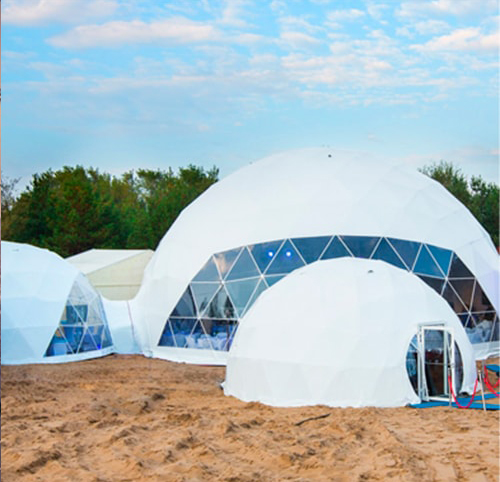 Selling
All types of Polidomes structures including spherical event tents, projection domes, glamping domes, dome amphitheaters, etc. are for sale (unlimited customization). Quality and durability are guaranteed with up to 5 years of warranty. Be sure to view our rich portfolio of implemented projects.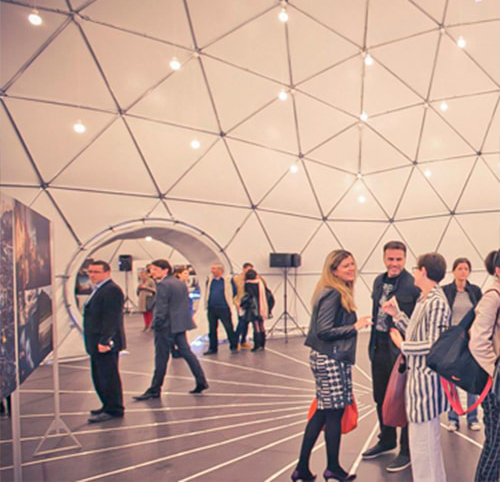 Renting
We deliver rented geodesic structures to any corner of the world. Polidomes rents spherical event tents, projection domes, dome amphitheaters, with an area starting from 30 m2 (20 ft in diameter) up to 700 m2 (100 ft in diameter).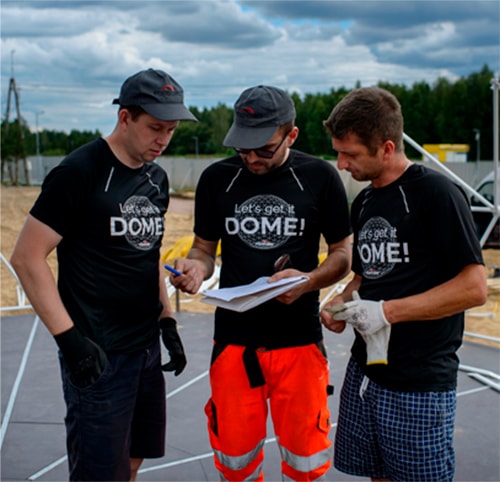 Asembly crew
Polidomes can perform the assembly for you or offer professional training for your own assembly crew. Details can be arranged on an individual basis.
Join Us – Expand Your Success!

Become a Reseller
We are looking for Reseller partners worldwide. Start your own business as an official Polidomes Reseller or enhance your present business by including our trusted brand as one of the top geodesic dome tent manufacturers.
Private label
The Private Label service offers an exceptional opportunity for entrepreneurs starting their own business and also for companies that offer event solutions and complementary goods, including large tents.
Franchise
Want to start your own geodesic dome tent manufacturing business? Polidomes is preparing a unique Franchise Opportunity to help you create your own business to manufacture products that meet local and global market standards.